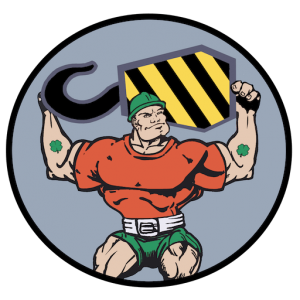 Since 1998, A1 Crane Co. has provided superior quality crane and rigging services. We serve clients in Massachusetts, Rhode Island, New Hampshire, and Maine. Our mission is to deliver lift and rigging services designed to exceed expectations, overcoming the challenges of each project's unique requirements.
Our team has many years of training and experience working with a broad range of hoisting and rigging service areas. We provide professional crane and rigging services to new construction projects, historic renovations, and restorations, and have completed projects for industrial, commercial, marine, and residential clients.
We use proven project methodologies and innovative solutions to virtually eliminate unforeseen technical issues and cost overruns. This approach helps us to prevent stressful completion delays, which are often associated with custom lifting and rigging work. Our decades of experience in the industry gives us an edge over other services.
---
Complete Client Satisfaction
At A1 Crane Co., our priority is to deliver complete client satisfaction for every job we complete. Our process includes a broad range of project services, which include comprehensive project pre-planning, site evaluation, and load transportation. We use our 20+ years of expertise with quality lifting services to your advantage.
Whatever lift project you require, our team is ready and capable of providing you with an experience that you would expect from a well-established custom lifting and rigging company. We have an outstanding resume of industry credentials and are proud to have earned a solid reputation for providing quality crane and rigging services.
All of our personnel and vehicles are wholly insured while on your project. A1 Crane Co. is a fully-insured crane and rigging company. We carry a $2 million general liability policy and can increase that coverage to $10 million when the project requires it. Contact our team and let us know your needs so we can create a custom plan to meet all of your custom lifting and rigging needs.
---
Our History
Founded in 1996 by Patrick J. Carr, A1 Crane Co. started by taking on small lift projects, including boat mast rigging, tree removal, seasonal boat storage, and highway salvage work. As our reputation for safety, dependability, and excellence continued to evolve, our small jobs turned into more prominent and challenging opportunities, including large, multi-state commercial projects. Today you will find the equipment and skilled operators of A1 Crane Co. working on the biggest projects throughout the New England region.
A1 Crane Co is privately owned and operated. The company has proven to be viable, providing financial growth and employment opportunities in difficult economic times. Our approach to business has not only benefitted our highly-trained equipment operators, safety personnel, and support staff, but it also applies to the way that we treat our valued customers.
As our business continues to grow, both now and into the future, we will work diligently to maintain close employee and customer relationships at all levels. That is what separates us from our competitors and makes A1 Crane Co an attractive company to work for and work with for custom lifting and rigging projects. Give us a call today at 508-999-2050 to speak with one of our friendly customer service agents about your needs.